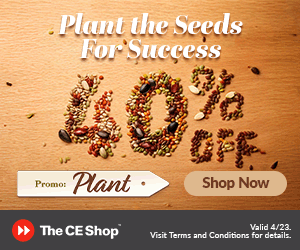 CONTACT NDAR
318 W Apollo Ave
Bismarck, ND 58503
Ph: 701-355-1010
Toll Free: 800-279-2361
Fax: 866-665-1011
EMAIL: info@ndrealtors.com
REALTOR® News
Attention Membership!

August 1 registration prices go up 
To register by credit card, please do one of the following:
To register by check please:
Make check payable to FMAAR
Mail to:  Fargo-Moorhead Area Association of REALTORS® – 813 N University Dr, Fargo ND 58102
Full registration includes all convention activities and education. Additional events are available for sign-up, including the Tuesday night "Downtown Experience", Wednesday "Creatively Uncorked" painting event and Wednesday Golf Outing at Oxbow.  Space is limited for additional events and are limited to members registered for convention.
 Convention Hotel Information http://www.fmrealtor.com/sites/default/files/documents/2016%20Convention%20Hotel%20Information%20List.pdf
---
   Read the June 22 issue of REALTOR® Report for all of the latest news from NDAR
To View click here
---
"Educate. Innovate. Celebrate!" – Orlando 2016 (November 4 – 7)
If You Don't Go, You Won't Be in the Know!
The REALTORS® Conference & Expo is the largest meeting exclusively for real estate professionals.
---
Attention Membership!
The Spring edition of the NDAR Newsletter is now available!
To View click here
---
 Check out some new & old NDAR Member Benefits!
*New* Travel Benefits from NDAR
NDAR has partnered with HotelStorm to bring exclusive hotel discounts to our member community.  Simply search the website for your favorite destinations – whether business or leisure – and you'll save up to 55% over other online travel agencies.  Contact Jane Marum for login details.  jane@ndrealtors.com
click here to unlock your NDAR savings!
*New* Members' Gift Galleria
Cool gadgets, trending technology, luxury gifts and more!
Members' Gift Galleria was built exclusively for NAR members.  At this private online shopping destination you'll find deep discounts on a rotating selection of best-selling brands including Apple, Microsoft, Samsund, FitBit®, Sonos, Cuisinart, Bowers and Wilkins, Wusthof, iRobot, Beats, Tumi, Coleman, Kitchenaid, Blendtec, and other leading world-wide manufacturers.
Please visit MembersGiftGalleria.com today!
TechHelpline
Everyone has Technology questions….support for hardware, software, networking and mobile devices.  Assistance by phone, chat, or email.  Check it out today!
ww2.realestateis.com/lp/techhelpline/ndar.html