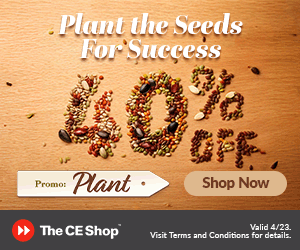 CONTACT NDAR
318 W Apollo Ave
Bismarck, ND 58503
Ph: 701-355-1010
Toll Free: 800-279-2361
Fax: 866-665-1011
EMAIL: info@ndrealtors.com
REALTOR® News
 

End of Year Education – October 18 & 19 in Bismarck
Ramada Hotel – 1400 E Interchange Ave, Bismarck ND 58501
The last live courses to be sponsored by NDAR will be held on October 18-19 in Bismarck.  Nine hours of CE will be offered including the Code of Ethics class on October 19.  This is the course (quadrennial requirement) that all members must have by December 31 to retain their membership in the REALTOR® organization.  It must have been taken from January 1, 2013 to December 31, 2016.
All classes 3 hours ND elective Continuing Education Credits
Tuesday, October 18
Issues for the Broker – Instructor Casey Chapman (open to all) 8:30 am – 11:30 am
FirstHome Essentials – Instructor Dave Flohr 1:00 pm – 4:00 pm
Wednesday, October 19
Code of Ethics – Instructor Daryl Braham 8:30 am – 11:30 am
To register online visit http://www.realtor.org/ecat0866.nsf
To view & print a registration form click here
Remember: The continuing education deadline is from November 16th of each year to November 15th of the following year. License renewals are due on November 15th of each year.

You will need to complete 9 hours of continuing education by November 15, 2016 to renew your license for 2017.

If you aren't sure if you have taken the course please contact your local board who is responsible for tracking this.  If you have taken it from another entity other than NDAR you will need to submit proof to your local board AE to enter into your member record.
---
Attention Membership!
The summer edition of the NDAR Newsletter   click here
*New* September 23 REALTOR® Report click here
---
"Educate. Innovate. Celebrate!" – Orlando 2016 (November 4 – 7)
If You Don't Go, You Won't Be in the Know!
The REALTORS® Conference & Expo is the largest meeting exclusively for real estate professionals.
---
 Check out some new & old NDAR Member Benefits!
*New* Travel Benefits from NDAR
NDAR has partnered with HotelStorm to bring exclusive hotel discounts to our member community.  Simply search the website for your favorite destinations – whether business or leisure – and you'll save up to 55% over other online travel agencies.  Contact Jane Marum for login details.  jane@ndrealtors.com
click here to unlock your NDAR savings!
*New* Members' Gift Galleria
Cool gadgets, trending technology, luxury gifts and more!
Members' Gift Galleria was built exclusively for NAR members.  At this private online shopping destination you'll find deep discounts on a rotating selection of best-selling brands including Apple, Microsoft, Samsund, FitBit®, Sonos, Cuisinart, Bowers and Wilkins, Wusthof, iRobot, Beats, Tumi, Coleman, Kitchenaid, Blendtec, and other leading world-wide manufacturers.
Please visit MembersGiftGalleria.com today!
TechHelpline
Everyone has Technology questions….support for hardware, software, networking and mobile devices.  Assistance by phone, chat, or email.  Check it out today!
ww2.realestateis.com/lp/techhelpline/ndar.html