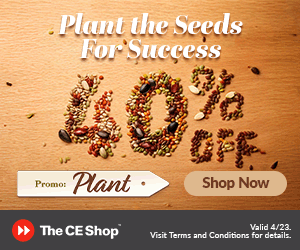 CONTACT NDAR
318 W Apollo Ave
Bismarck, ND 58503
Ph: 701-355-1010
Toll Free: 800-279-2361
Fax: 866-665-1011
EMAIL: info@ndrealtors.com
REALTOR® News
2017 NDAR Board & Committee Meetings/Legislative Impact Day
February 14 – 16, 2017  Ramada Bismarck Hotel & Conference Center
Plan to attend NDAR's first committee and board meetings for the year!  Committees will meet on Tuesday, February 14 and the Board of Directors will meet Thursday, February 16 at the Ramada Bismarck. These meetings are being held in conjunction with Legislative Impact Day on February 15.  Lunch is $10, please RSVP via the woo-foo link on the schedule.
⇒ ⇒ Committee Meeting Schedule  click here
Legislative Impact Day is Wednesday, February 15. REALTORS® and Home Builders will go to the Capitol to meet with legislators and educate them on the value of REALTORS® and Home Builders and the positive economic impact we have on our communities.  We will have tables for each local board set up in the Memorial Hall so local associations can share information specific to their legislative districts.
If you are planning to attend, please go to the following link to RSVP:    https://ndrealtors.wufoo.com/forms/s14fy53m0mh7hvs/   We need to know how many people will need lunch at our meeting with the House and Senate leadership and REALTOR legislators; need a t-shirt (there will be a $10 cost) and will attend the evening social, so we have enough Chili and Oyster Stew.
For Legislative Impact Day schedule & other information:  
http://ndrealtors.com/wp-content/uploads/2016/12/Legislative-Impact-Day-2017-21517-Flier-only.pdf  
*New   

January 18 REALTOR® Report

click here
---
Statewide Housing Conference 
REVIVE, RESTORE, and RECONNECT at the Statewide Housing Conference, February 7 and 8, 2017 at the Ramkota Hotel, Bismarck, North Dakota.
Join the North Dakota Housing Finance Agency for nationally recognized speakers, educational sessions, and networking opportunities. Registration is now open at the following link: https://www.regonline.com/builder/site/?eventid=1901059
The ND Real Commission has approved the conference for a total of seven general education hours for attending all of the sessions listed. Alternately, four hours can be awarded for attending all of the sessions on Tuesday, or three hours for attending all of the sessions on Wednesday. (Certificates will only be provided to individuals who meet the attendance requirements.) For questions and information contact the ND Housing Finance Agency or visit the conference website at https://www.ndhfa.org/About/Conference.html
---
Take advantage of the TechHelpline!
Everyone has Technology questions….support for hardware, software, networking and mobile devices.  Assistance by phone, chat, or email.  Check it out today!
ww2.realestateis.com/lp/techhelpline/ndar.html