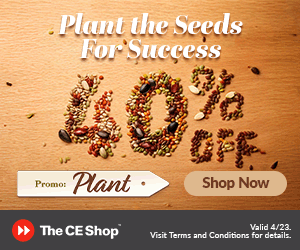 CONTACT NDAR
318 W Apollo Ave
Bismarck, ND 58503
Ph: 701-355-1010
Toll Free: 800-279-2361
Fax: 866-665-1011
EMAIL: info@ndrealtors.com
REALTOR® News
---
Hot off the Press!….
Read the April 25 REALTOR® Report

 click here
---
 

Grand Forks Area Assoc. of REALTORS® in conjunction with NDAR & Dakota CRS Chapter
will be presenting:  "Technologies to Advance Your Business" CRS 206
Focus on the practical applications of today's technology to build a successful real
estate business
Develop a plan for your social media participation that highlights measurable business goals
Develop strategies for sharing interesting, useful content with your connections
Select effective web elements and features to include on your website
Define a strategy for establishing a distinctive web presence
Discover money-making contact management techniques
Take email to the next level for various marketing campaigns
Learn new and more effective ways to use digital imaging
Examine and review today's presentation tools that eliminate the competition
Individuals who take this course will earn 16 CRS Education course credits toward the CRS Designation. 
Course has been approved for CE in ND – Minnesota pending
Registration Form & Information click here
---
Address Update Postcards
As a result of suggestions from several members, NDAR has created a
"Voting in North Dakota"
postcard for members to use when assisting clients with buying or selling a house.
The postcard reminds clients that if they move they need to update the address on their ID in order to vote & are available on the web and can be printed out on card stock or if you let NDAR know how many you would like, we can get some to you.  The post cards can be mailed or handed out.  They are 8.5″ x 5.5″ so require regular postage.
Information on the postcards was reviewed and approved by the Secretary of State's office to ensure accuracy and we would encourage you to use them.  To request postcards let us know how many you want and where you want the postcards to go or who will pick them up and send your request to Nancy R. Willis, GAD, at nancy@ndrealtors.com
To view cards click here
---
NDAR Member Benefit!
Everyone has Technology questions….support for hardware, software, networking and mobile devices.  Assistance by phone, chat, or email.  Check it out today!
ww2.realestateis.com/lp/techhelpline/ndar.html